The Mispriced Markets Portfolio

Highlights From The Blog - Latest Portfolio Updates & Reviews
Current Holdings
For more information on these stocks and to stay abreast of changes to the portfolio, check out the  blog section of this website.
Full disclosure: The stocks listed below are based on the author's personal holdings.
Designer Brands Inc. - DBI.NYSE
Hammond Power Solutions - HPS.A.TSX
International Money Express  -  IMXI.NASDAQ
Preformed Line Products  -  PLPC.NASDAQ
Signet Jewelers  -  SIG.NYSE
Skyworks Solutions - SWKS.NASDAQ
Mispriced Markets In Your Inbox
Want to stay up to date on the latest portfolio updates, reviews, blog posts and mispriced markets news? Subscribe now and get new posts automatically delivered to your inbox. It's free and I promise not to do anything unpleasant with your email address.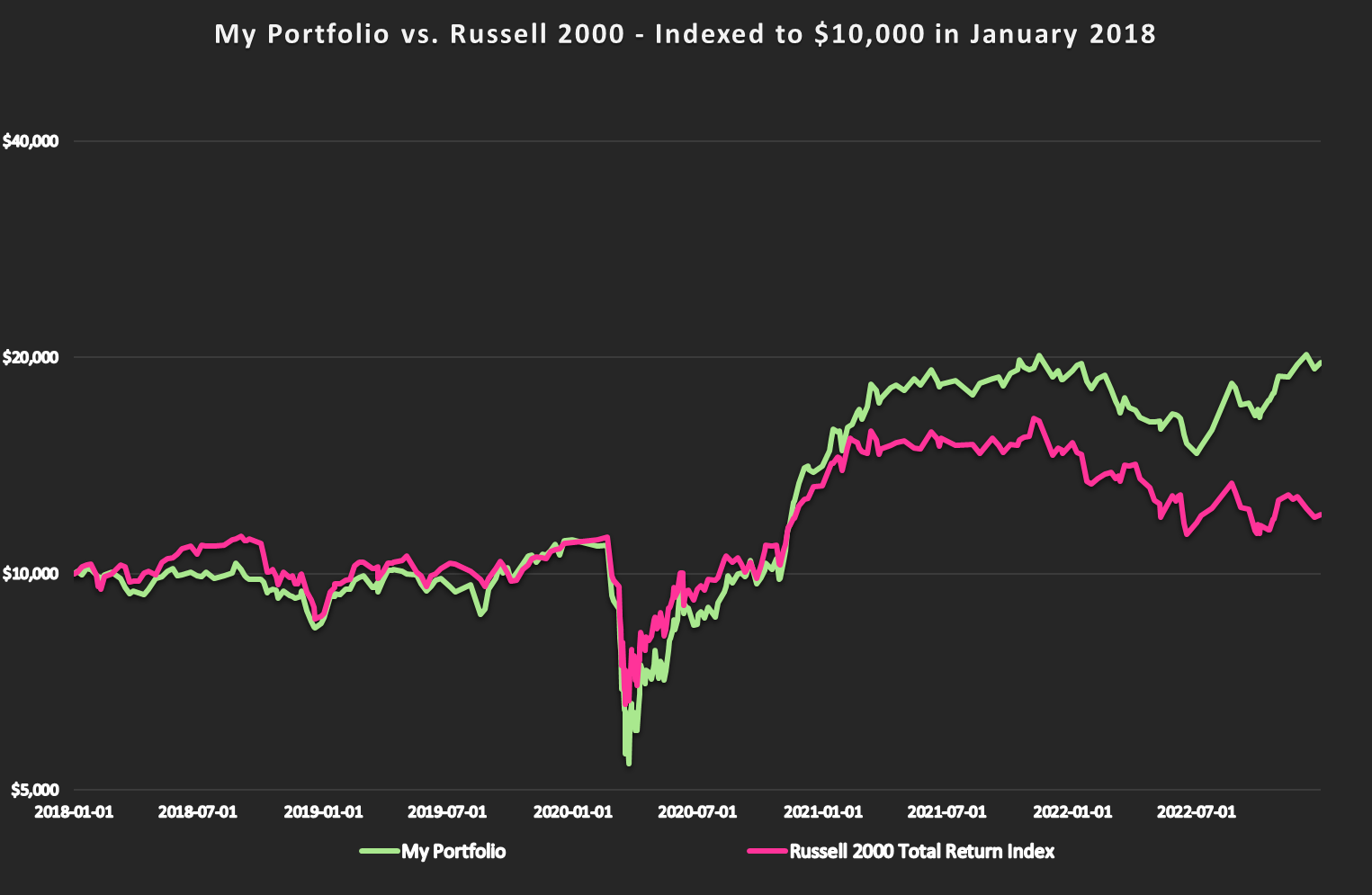 5 Year Performance
My stock portfolio beat the market by 10.6% annually over the 5 year period ended December 31, 2022.
Russell 2000 TR Index: + 3.9% per annum
Mispriced Markets: + 14.5% per annum
See the full 25+ Year Track Record.
Digging through the vaults. An extensive list of the stocks I've owned over the years...
Want to know more about the Mispriced Markets Portfolio? What sort of stocks make it onto the list? How are they chosen? How often is it updated? What's my motivation for publishing it and how can you can use it in your own investing? Hit the button.